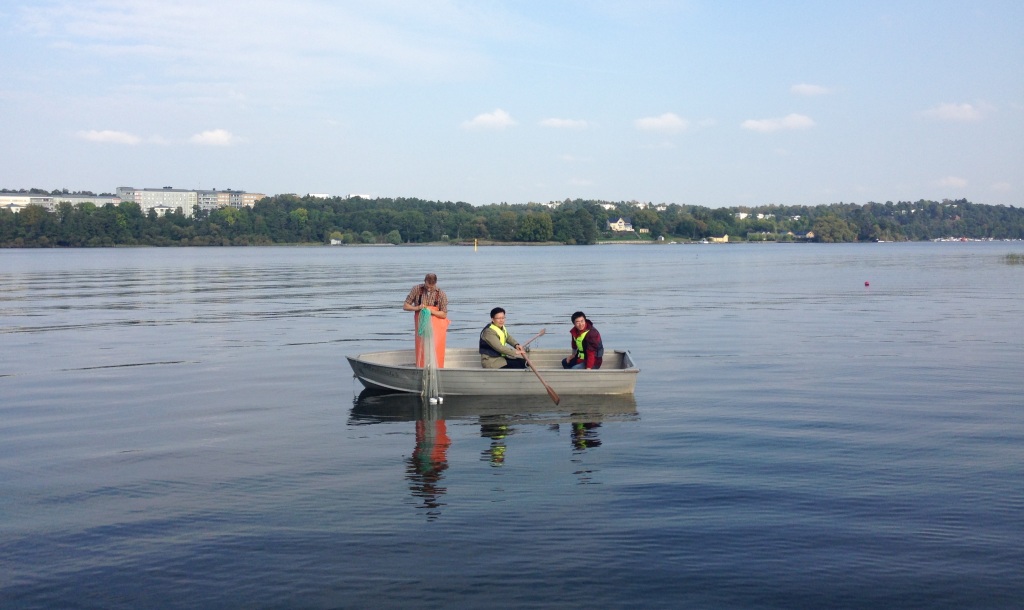 On 20 September, AqB hosted a delegation of six Chinese officials who were on a short visit to Sweden. The visit is part of a project run by the Norwegian Institute for Water Research (NIVA) and is funded by the Norwegian Foreign Ministry. It is included as part of the implementation of the Stockholm Convention. The Stockholm Convention is a framework designed to limit the production and distribution of persistent organic pollutants (POPs).
The day was spent at SLU, The Institute of Freshwater Research at Drottningholm, and the theme for the day was "Risk assessment for environmental decision making; how to use results from biological samples for management". On the agenda was a review of how AquaBiota is working with species distribution modelling of various marine species on behalf of County Administrative Boards in Sweden and a description of the decision support tool Marxan. Erik Arnfelt, representing the County Administrative Board in Östergötland County, talked about how the results from AquaBiota's modelling and Marxan-analysis have been used in their marine and coastal zone management and gave a description of the decision making process within the County Administrative Board.
A practical demonstration of some field methods followed, such as seafloor surveying with underwater video and emptying nets used for test fishing.
Finally employees from SLU spoke about their function and gave a guided tour around the facilities. Among other things the visitors was given a demonstration on how to remove otholites from perch to determine the age of the fish. The participants were also given the opportunity to visit the laboratory aquariums.
The visit seemed to be appreciated by the guests who had visited the Environmental Protection Agency the day before and were off to visit Prague before returning to China.