AquaBiota provided guidance concerning marine green infrastructure for the county administrative boards.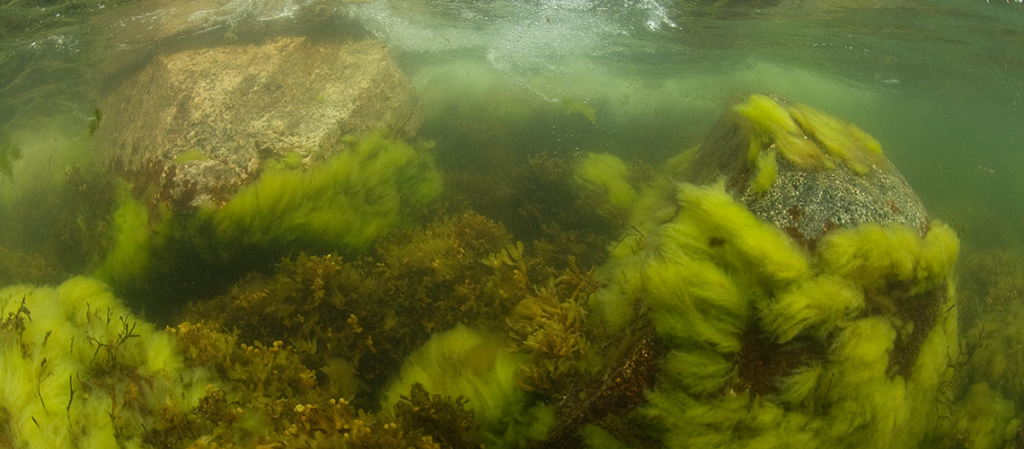 Photo: Nicklas Wijkmark
AquaBiota has been commissioned by the Swedish Agency for Marine and Water Management (SwAM) to work with a few subprojects within the government commission Green infrastructure.
Green infrastructure (GI) is defined as: "A coherent network of structures in the landscape, and the cultivation of the same, which ensure a long-term survival of habitats and species by safeguarding the connectivity potential, thus perpetuating the ability of ecosystems to provide important ecosystem services".
The overall objective with the government commission is to provide guidance for the county administrative boards which shall work with regional action plans. Since work with GI in marine environments is in its infancy a first step is to define and specify the concepts of "värdekärna" (~location with high nature values) and "värdetrakter" (~areas of many "värdekärnor"). These are commonly used in the work with terrestrial environments. However the definitions needs to be adapted for the marine environment. I addition, the key factors (such as structures, functions and processes) facilitating functional GI in the marine environment will be identified, as well as the threats to it.
Furthermore, existing and nationally comprehensive data will be complied into an overall national picture giving an overview of the green infrastructure in Swedish sea areas. In parallel, a compilation and gap analysis of the data situation will be made both nationally and regionally. As a final subproject, AquaBiota will develop a conceptual idea/proposal on a GIS database lineup, i.e. how a database could be designed to meet the needs of both management as well as of other stakeholders (e.g. when working with EIA's).
The subprojects of GI which AquaBiota operates are:
Definition and concretisation of
– (I)   "värdekärnor" and "värdetrakter"
– (II)  key factors (structures, functions and processes) that facilitates GI
– (III) factors influencing/threatening GI
General national picture (by existing national data)
Compilation and gap analysis of existing data (national and regional)
Conceptual idea/proposal on a GIS database line-up