Biodiversity and species distribution from water samples using DNA-analysis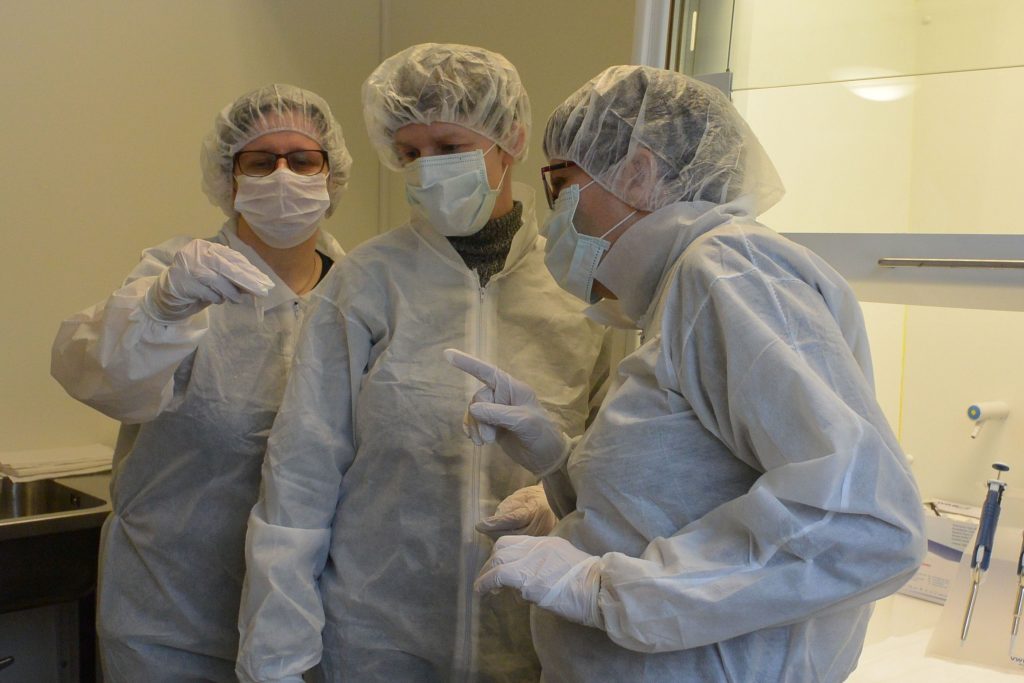 We are combining our long-standing expertise and experience in species distribution, biodiversity and large scale mapping with new molecular methods. Using eDNA we are increasing the capacity for investigating species distribution enormously, which means that we can follow up on changes in species composition over time and space on a completely new level.
Using water samples, it is now possible to investigate which species occur in a body of water! With new technology, continuously under development, it is possible to find out which plants and animals, e.g. fish, that occur in a lake, running water or in the ocean, through sampling and analysing a litre of water. Sweat, tears, dandruff, dead skin cells, hair and mucus contain DNA "fingerprints" that plants and animals leave behind in the environment, which is why the method is known as environmental DNA, or eDNA.
Technically there are many similarities between eDNA methods and methods used for forensic analyses. AquaBiota has excellent results from many projects in Sweden, where we have taken inventory of the complete species richness of fish based on water samples, and analyses of amphibians and mammals are currently under way. The reliability is very good, the detection ratel is higher than that of conventional methods, and there is a continuous follow up of quality aspects within the projects. The development is rapid and we will expand our range of services concerning eDNA gradually. We are actively participating in current research and are developing the methods in collaboration with some of the leading actors of the field.
This is how eDNA-sampling works
These are the eDNA services that we are currently supplying
Contacts: Micaela Hellström and Johan Näslund