AquaBiota has developed a framework for identifying marine conservation values and ecological coherent networks on behalf of the Swedish Agency for Marine and Water Management. The framework is named Mosaic.
The framework will serve as a tool for highlighting the marine green infrastructure, as well as contributing to various forms of spatial management, primary protection of marine areas and physical planning (marine and coastal zone planning). The purpose of Mosaic is to promote an ecosystem-based, adaptive and functional approach to spatial conservation.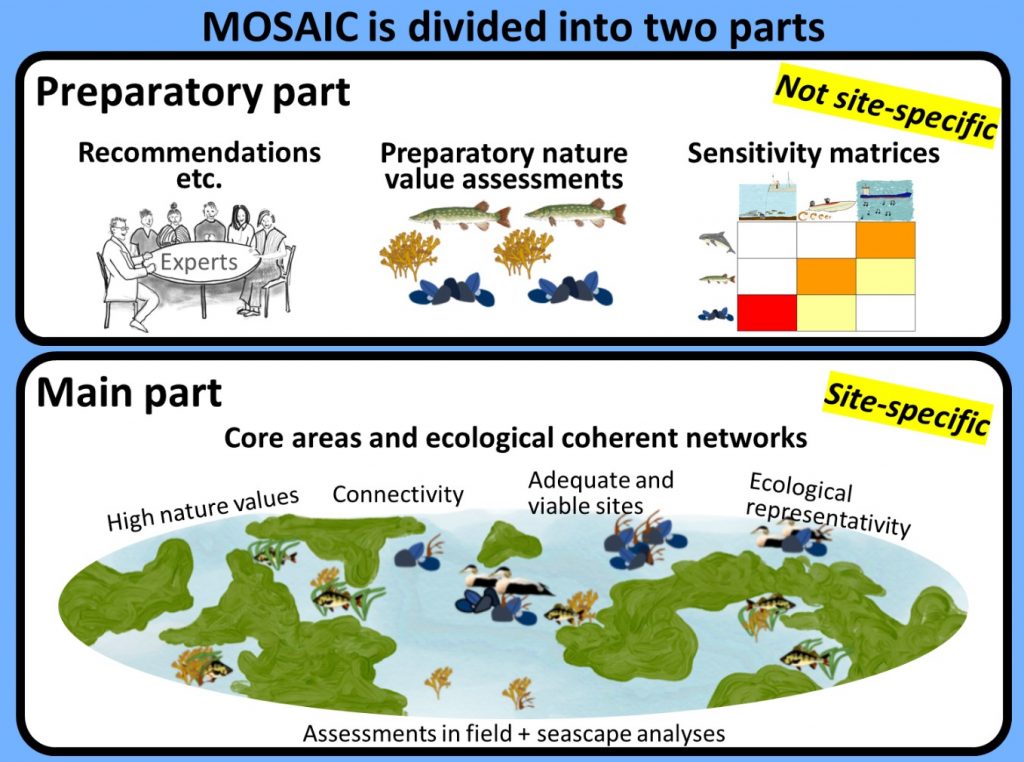 Mosaic is divided into two parts (see figure above). A preparatory part and a main part. In the preparatory part, general, non-site-specific assessments are made. In other words, the assessments do not focus on spatial variation but instead on general patterns. This makes it easier to follow the changes of ecosystems over time and include new knowledge in cyclically recurring revisions. In the preparatory part experts provide basis for landscape analyses in the main part.
Mosaic is based on internationally accepted criteria set by the UN Convention on Biodiversity (CBD 2008). The criteria have been included in the various parts and steps of the framework to achieve set goals and a practical working order.
On the Swedish Agency for Marine and Water Management's website you can find an older version of the Swedish report with annexes. A final version is being prepared.